Seamless Film/ Tape is specially developed to replace the old traditional way of stitching. That can be application to zipper, pocket edges and various parts of outdoor sportswear, etc...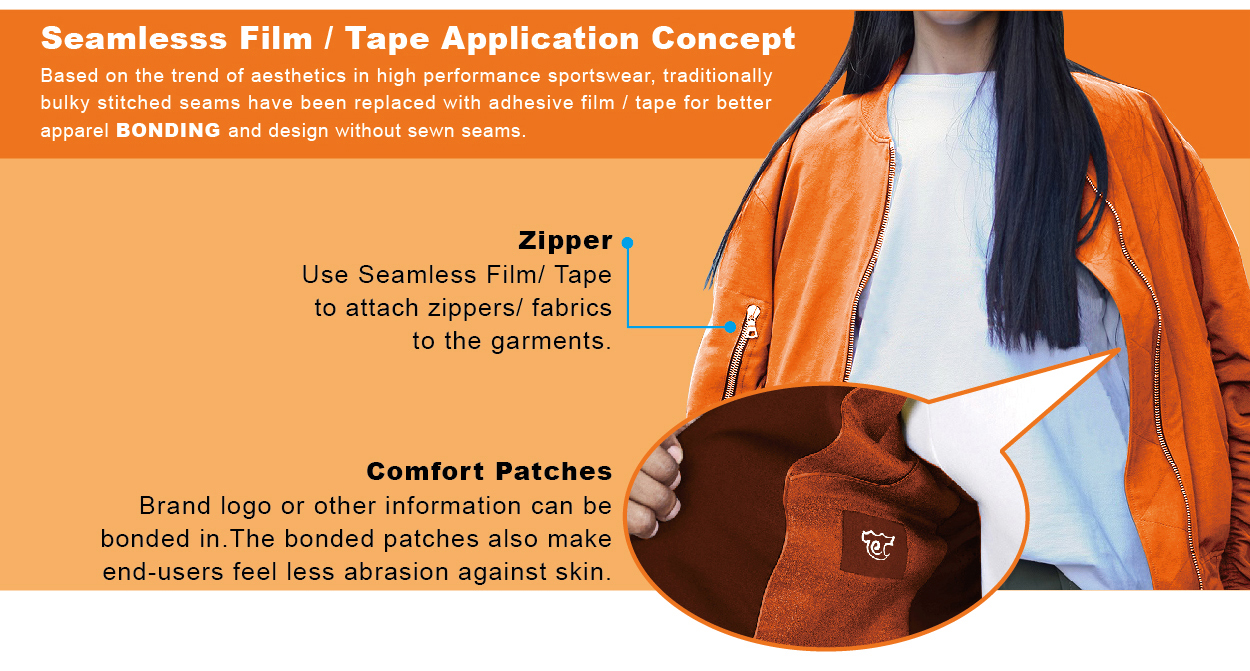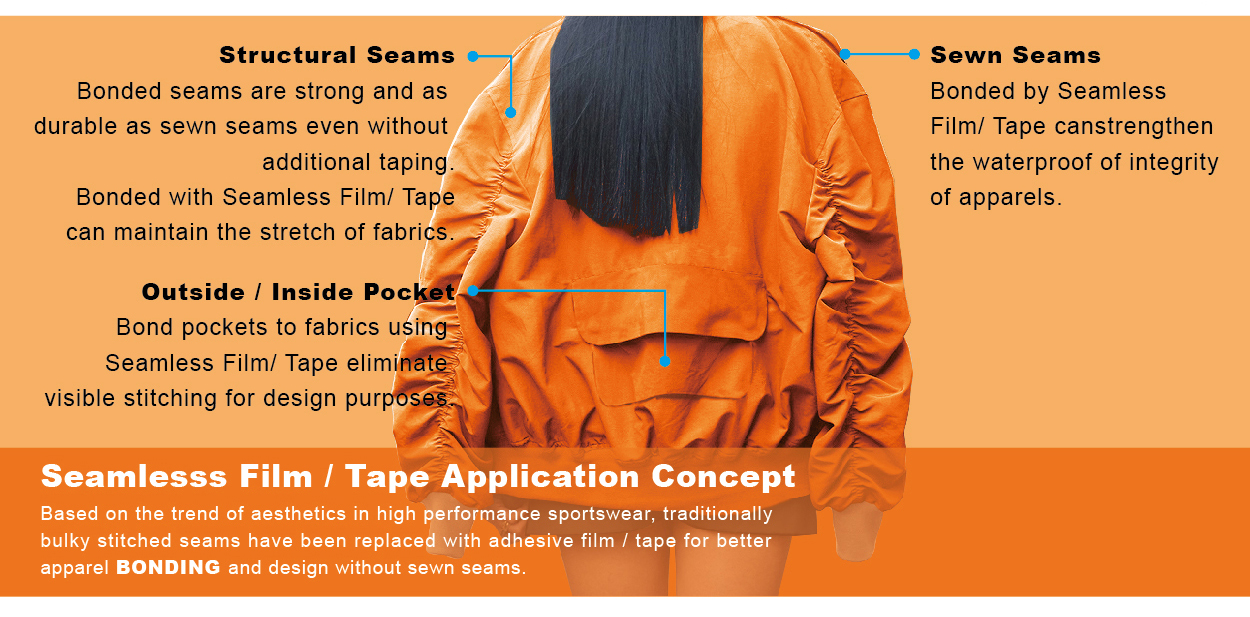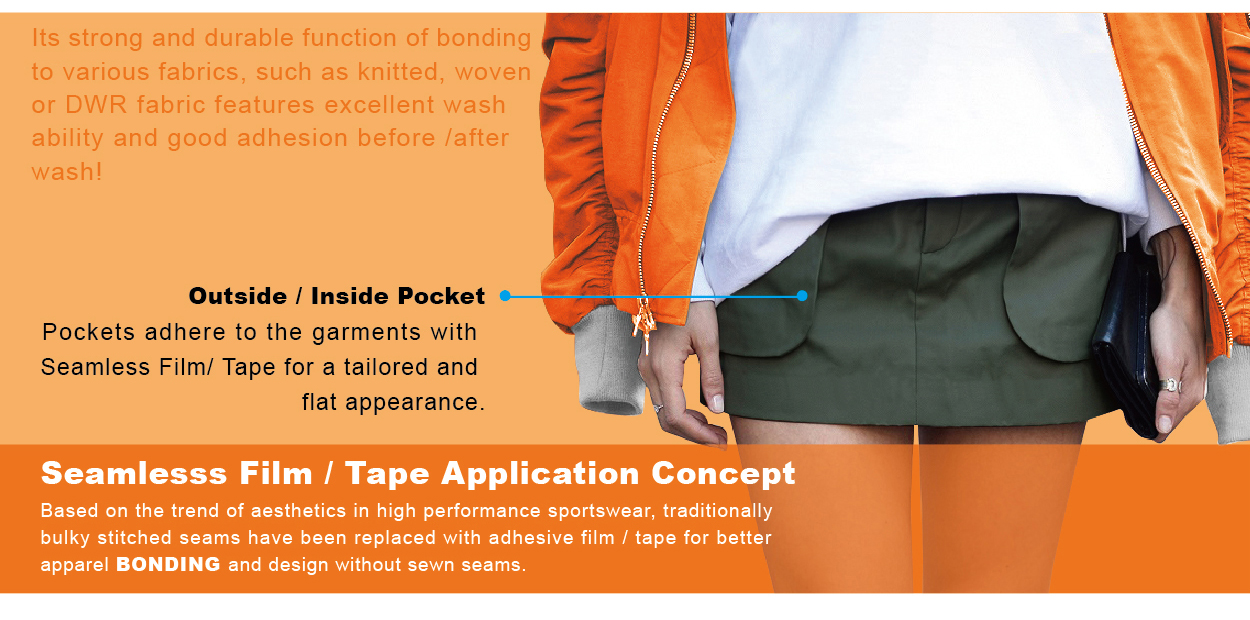 Features
Can bond to a variety of fabrics, ex: DWR fabrics
Excellent wash fastness
Improve manufacture efficiencies
Soft Hand feel
Less abrasion against skin
Lighter Weight
More durable and stronger than sewn seams
Superior Stretch and Recovery
Application : zipper, pocket edges, collar trim, sleeve trim, cuffs, seam trim, elbow/ knee patches, shoulder trim, grommets
More detailed product information please check here.
If you have any inquiry please contact: This email address is being protected from spambots. You need JavaScript enabled to view it.