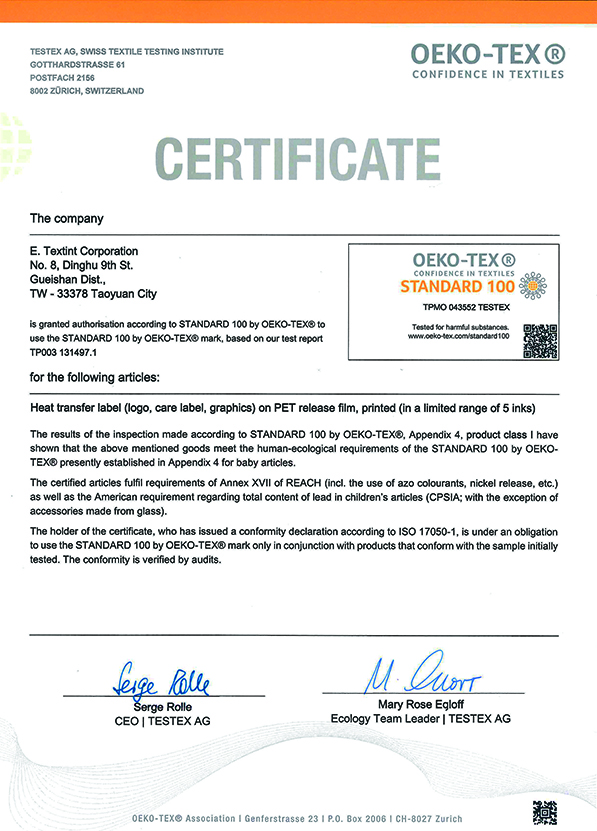 Oeko-Tex Standard 100 Class 1
E. Textint Heat Transfers are certificated by Oeko-Tex Standard 100 Class 1 every year. The chemicals and materials we use are carefully selected, and they have no risk to our health or the environment during their use or disposal.
The Oeko-Tex Standard 100 label guarantees that textiles do not contain or release harmful substances. (i.e. heavy metals, formaldehyde, aromatic amines, allergy colours, etc.) Class 1, which is the most restrictive class of Oeko-Tex. It means that there is no harm with babies and toddlers up to 3 years old wearing the textile products.
REACH and CPSIA
Oeko-Tex Certification meets the requirement of REACH as well as CPSIA. All E. Textint products obtain Oeko-Tex® Standard 100 certificate which satisfy both Europe & US environmental requirements.